Organizing Committee Members
Dr. Zaraq Khan MD MS FACOG
Zaraq Khan is American board certified in OBGYN and Reproductive Endocrinologist and Infertility with ABOG certified speciality in minimally invasive gynecologic surgery. He has additional special training in endometriosis excision surgery as well as minimally invasive gynecologic surgery and reproductive organ transplant.
Dr. Khan joined the Mayo Clinic in 2007 where he completed a residency in Obstetrics & Gynecology. He completed an NIH funded master's in clinical research and then went onto start his first fellowship in Reproductive Endocrinology & Infertility also at the Mayo Clinic in Rochester, Minnesota in 2015. Dr. Khan was awarded the prestigious Mayo Clinic Scholar which allowed him to complete a 2nd travelling fellowship in Minimally Invasive Gynecologic surgery/ Reproductive organ transplantation and endometriosis excision surgery. Through this program, he worked in Kiel Germany at Kiel School of Endoscopy, Kantosspital Aarau in Switzerland and at Center of Endometriosis Care in Atlanta, Georgia. He completed his training in ovarian Transplantation at Rigshospitalet in Copenhagen, Denmark and received training for uterus transplantation from the University of Gothenburg in Sweden and at the Cleveland Clinic in Ohio.
Dr. Khan works full time as a reproductive surgeon at the Mayo Clinic in Rochester MN, where he sees patients with advanced endometriosis, fibroids, adenomyosis and complex Müllerian anomalies. His passion lies in helping women with advanced endometriosis who are eagerly seeking fertility.
He has over 55 publications that have been cited over 7,900 times, and his publication H-index is 39.
Professor Dr. Luisa Maria Arvide Cambra
Professor Dr. Luisa Maria Arvide Cambra, Spanish is now Professor with Chair at the University of Almería (Spain) and she was Assistant Professor and Associate Professor at the University of Granada from 1979 onwards.
She has forty nine years of the teaching and researching experience. She is the Director of Research Group HUM113-Estudios Filológicos from Program of Research of Andalusian Government, where she has managed and directed several academic and scientific contracts and research projects, as well as a Member of European Scientific Institute (ESI) Team, Athens Institute for Education & Research (ATINER) in Greece, The Academic Genesis Platform (UAGP) in UK & Turkey and Experts of Academic Excellence Research Centre (EAERC) in Jordan; GI Social Sciences Forum (GISSF), in Malaysia; Akademica Nusa International Association of Social Sciences and Humanities, in UAE; Science Research Association (SCIREA); Academic Fora; Foundation for Social Sciences and Education Research (FSSER); etc.
She is reviewer and member of the editorial board in several renowned scientific journals as well as member of the organizing, scientific & academic committees at prestigious international conferences.
She is author of a many works on several aspects of the Arabic science and literature in the Middle Ages, as well as Arabic language and linguistics. She has also participated in different prestigious international scientific Conferences. She has visited a many universities and academic institutions of Europe, United States and Arab countries in order to teach and research. Among her works, we have the study and the translation to Spanish of some treatises of Kitab al-tasrif´s Al-Zahrawi, Ibn Qutayba´s texts, Maqamas of Al-Hariri, The Sicilian Questions of Ibn Sab´in, and the book on the plague by Ibn Khatima.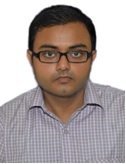 Dr. Sumanta Chakraborty
Dr. Sumanta Chakraborty has completed his MD (Community Medicine) from West Bengal University of Health Sciences, India. He is currently perusing PhD in geriatric frailty from West Bengal University of Health Sciences, India. He is the assistant professor of Bankura Sammilani Medical College, India. He has over 12 publications and has been serving as an editorial board member of reputed Journals
Dr Zakiullah

Dr. Zakiullah is working as Assistant Professor at Department of Pharmacy, University of Peshawar. He has completed PharmD in Session 2006-07; and M.Phil in 2011 from the Department of Pharmacy, University of Peshawar. He did his PhD in 2014 from Department of Pharmacy, University of Peshawar, in field of Cancer Pharmacogenomics. His current area of research interest is on the genomic of various Non-communicable diseases, such as Diabetes, cancer, Hypertension and Cardio-Vascular diseses, and his research students are working on various aspects of these diseases.